WPI & WPI Academy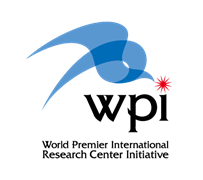 Research institutes that are recognized as key centers in their fields of research are found around the world. These include Bio-X in Stanford University and the MIT Media Lab (Massachusetts Institute of Technology). Talented and capable human resources flow continuously into these global bases, bringing about further development, and giving rise to a cycle of ideal feedback.
The Ministry of Education, Culture, Sports, Science and Technology (MEXT) recognizes that the establishment of such global bases is vital to the future maintenance and improvement of science and technology standards in Japan. To that end, it initiated the World Premier International Research Center Initiative (WPI) in 2007. The fourteen research bases established under the WPI are known as "WPI centers."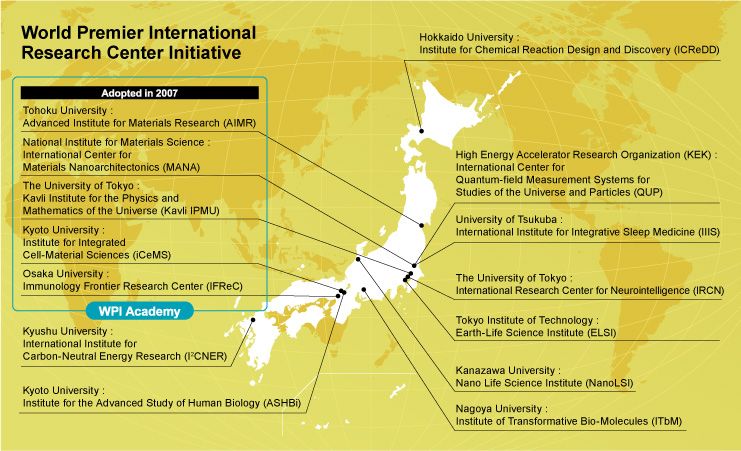 The Advanced Institute for Materials Research (abbreviated as "AIMR") is one of the hub selected and established under its initiative.
To find out more WPI & WPI Academy, please visit the website of the Japan Society for the Promotion of Science (JSPS).