Top Management
In order to ensure prompt and adaptable decision-making processes, AIMR has not instituted a collegiate decision-making system such as the typical faculty council. Instead, the Director heads the operations in a top-down management system. With the aim of helping AIMR develop as a leading materials science research institute in the world, the Director, Administrative Director, and five research group leaders exchange views as part of a working meeting, and make the appropriate decisions. A monthly staff meeting is also convened to ensure that decisions made by the Director and relevant information are communicated fully to the entire organization. To ensure decisions made by the Director as well as relevant information are communicated fully to the entire organization, several meetings such as above-mentioned working meeting, Principal Investigator (PI) meeting and staff meeting (for above assistant professor level) are taken place on regular basis, which make their decisions are reflected immediately to the entire center.
Director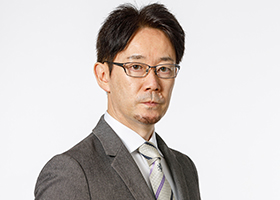 Motoko Kotani
Professor of AIMR/Graduate School of Science, Tohoku University
Professor Motoko Kotani specializes in mathematics, and has made distinguished achievements in her research activities, including receiving the 25th Saruhashi Award in 2005 for her work in "Discrete Geometric Analysis on a Crystal Lattice." More recently, she has been active in promoting collaboration between mathematics and materials science fields as the project leader of the "A Mathematical Challenge to a New Phase of Materials Science based on Discrete Geometric Analysis" project for the Core Research for Evolutional Science and Technology (CREST) under the Japan Science and Technology Agency (JST) (2008-2014).
Professor Kotani has a wealth of experience in short-term and long-term overseas research, and has acquired an international mindset. She is also experienced in management and operational work, and is involved in Tohoku University operations as Special Advisor to the President of Tohoku University (2006-2013). She is an associate member of the Science Council of Japan, a member of the Mathematical Sciences committee of the Science Council of Japan, Board of Trustees of the Mathematical Society of Japan, and has contributed to the promotion of mathematics throughout the country.
At AIMR, she was appointed to the post of the Deputy Director in March 2011 and assumed the post of Director in April 2012. She is also Principal Investigator (PI) of the Mathematics Unit, and vigorously promotes materials science research by fully utilizing her research experience to date. Professor Kotani plays a bridging role between mathematics and materials science while leading the administration and operations of the institute.
Administrative Director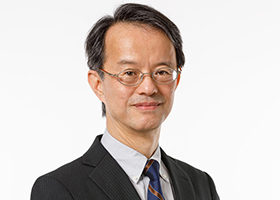 Masaru Tsukada
Specially Appointed Professor,
Tohoku University
Dr. Masaru Tsukada is a theoretical physicist (Professor Emeritus of Tokyo University) specializing in condensed-matter physics and the theory of surface science. After stints as Professor at Tokyo University and Invited Professor at Waseda University, he joined AIMR as PI since its establishment, and was appointed as the Administrative Director of AIMR on 1 April 2012.
Dr. Tsukada has driven frontline research and promoted fusion research through planning and management of the Annual Workshop and Joint Seminars, and has also edited the Institute's scientific review "WPI-AIMR News." He has exercised his administrative skills, which have been enriched by his academic activities and professional knowledge. He has an international perspective gained through several stays in foreign research institutes. Armed with his viewpoint as a theoretician deeply involved in materials science, Dr. Tsukada provides strong support for the Director in enhancing the administrative system and research support system, aimed at realizing math-materials science collaboration.
Deputy Administrative Directors that Provide Operational Support
AIMR has appointed two Deputy Administrative Directors to provide support for the Administrative Department, in order to create an environment where researchers can conduct their research activities comfortably. The Deputy Administrative Director for General Affairs (accounting, human resources, research support, etc.) and the Deputy Administrative Director for Research (research coordination, publicity of research achievements, support for research meetings, etc.) manage the Administrative Department. They work together with researchers to facilitate the implementation of active research and the smooth dissemination of research achievements, so as to develop a system for planning and proposing research activities.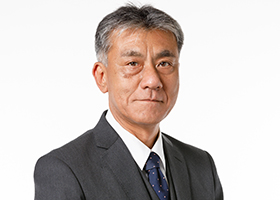 Deputy Administrative Director (for General Affairs)
Shin-ichi Sato
Deputy Administrative Director, Shin-ichi Sato, joined Tohoku University in 1985. After working in the affiliated University Hospital, the finance department, the Institute for Materials Research, the student life department, and the facilities department, he took up his current post at AIMR in October 2011. As one of two Deputy Administrative Directors, and heading general affairs, he is responsible for day-to-day operations pertaining to the research environment and system reform. The objectives of his role are to further enhance the international presence of AIMR and of Tohoku University, and to strengthen the research support system.
He has gained diverse experience through his work at various departments in the university to date. These include the management of electronic computer systems, welfare of faculty members and foreign students, and procurement contracts as well as asset management and campus infrastructure for the university. He is therefore well equipped to oversee all affairs, ranging from general affairs to finance and supplies. By utilizing his wealth of experience, he provides support for the Administrative Director and serves as a pipeline in liaising with internal and external institutions and organizations.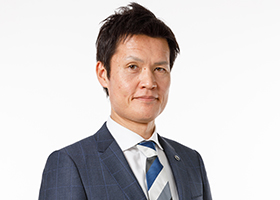 Deputy Administrative Director (for Research)
Susumu Ikeda
Associate Professor
Of the two Deputy Administrative Directors in AIMR, Deputy Administrative Director Ikeda (Associate Professor) is responsible for matters that are directly related to research. AIMR considers it ideal to have a research staff in the Administrative Department, who has a detailed understanding of the contents of research, and work toward consolidating all the activities of the AIMR, to fulfill the mission of the WPI world-class research achievements, and the creation of fusion research fields.
Associate Professor Ikeda has had research experience in various fields including Earth and planetary materials science (rocks and minerals), cement chemistry, surface science (thin film growth and electronic states), organic semiconductors, and electronic devices. He provides support for research activities while participating in discussions as a researcher as part of his work to provide support through the Administrative Department for academic development in AIMR, toward achieving AIMR's aim of fusing different research fields and creating new materials science that incorporates a mathematical perspective. He is also involved in the establishment of the Common Equipment Unit in the Research Support Center.