Hayato Chiba

Principal Investigator, Ph.D.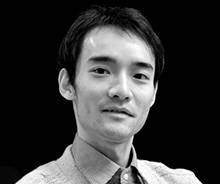 Job
Professor
Group
Mathematical Science Group
Laboratory
Chiba Lab.
Address
Room 4B, AIMR Main Building, Katahira Campus
(2-1-1, Katahira, Aoba-ku ,Sendai 980-8577)
Tel
+81-22-217-6175
E-Mail
hchiba@tohoku.ac.jp
Related Site
Research Interests
Dynamical Systems Theory
Differential Equations
Functional Analysis
Main Publication List
H. Chiba, "Extension and unification of singular perturbation methods for ODEs based on the renormalization group method", SIAM j. on Appl. Dyn. Syst., Vol.8, 1066-1115 (2009).
H. Chiba, "A proof of the Kuramoto conjecture for a bifurcation structure of the infinite dimensional Kuramoto model", Ergo. Theo. Dyn. Syst., 35, 762-834, (2015).
H. Chiba, "A spectral theory of linear operators on rigged Hilbert spaces under analyticity conditions", Adv. in Math., 273, 324-379, (2015).
Award
The 2nd Hiroshi Fujiwara Prize for Mathematical Sciences (2013)
The Commendation by the Minister of Education, Culture, Sports, Science and Technology: The Young Scientists' Prize (2016)