Jiawei Liu

Ph.D.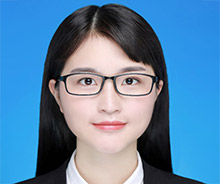 Job
Assistant Professor, AIMR
Group
Mathematical Science Group
Laboratory
H. Suito Laboratory
Address
Room 3C, AIMR main building, Katahira Campus
(2-1-1, Katahira, Aoba-ku, Sendai, 980-8577)
Tel
+81-22-217-6327
E-Mail
liu.jiawei.e2@tohoku.ac.jp
Research Interests
Stability analysis of wave equations
Numerical simulation
Finite difference methods
Machine learning
Main Publication List
Stable Finite-Difference Methods for Elastic Wave Modeling with Characteristic Boundary Conditions, 2020, Mathematics, 8(6), 1039, Jiawei Liu, Wen-An Yong, Jianxin Liu, and Zhenwei Guo.
Stability analysis-based reformulation for wave equations of poroelastic media saturated with two fluids, 2021, Geophysical Journal International, 226(1): 327-344, Fansheng Xiong, Jiawei Liu, Zhenwei Guo, Jianxin Liu.
Wave Equations of Porous Media Saturated With Two Immiscible Fluids Based on the Volume Averaging Method, 2021, Frontiers in Earth Science, 9: 39, Fansheng Xiong, Jiawei Liu, Zhenwei Guo, Jianxin Liu.
Stability analysis of the Biot/squirt models for wave propagation in saturated porous media, 2016, Geophysics Journal International, 204(1): 535-543, Jiawei Liu, Wen-An Yong.
Velocity saturation relation in partially saturated rocks: Modelling the effect of injection rate changes, 2016, Geophysical Prospecting, 64(4): 1054-1066, Jiawei Liu, Tobias M.Muller, Qiaomu Qi, Maxim Lebedev and Weitao Sun.