TOPICS
Design Basis for Nanomaterials & Process
Process Design & Development
Nanomaterials Design
Greetings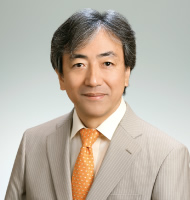 The online symposium "Developing a Global Network for Nanotechnology Innovation," is going to be held on March 28th, 2022 to share information concerning the latest developments in the design basis for nanomaterials & processes, process design, and nanomaterials design, and develop a global network to accelerate nanotechnology innovation together.
We are looking for you participate in this program to share information of several presentations from professors at Tohoku University and other scientists related to our project "Process Science for Nanomaterials –Design of Interface and Structure–," as well as scientists from all over the world.


Program
■ Keynote Lecture
16:40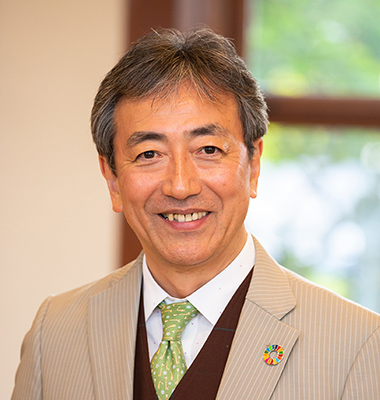 Prof. Tadafumi Adschiri
Advanced Institute for Materials Research, Tohoku University
Project Manager, Process Science for Nanomaterials –Design of Interface and Structure–
Theme:
Process Science for Nanomaterials –Design of Interface and Structure–

Introduction
Prof. Adschiri graduated from The University of Tokyo in 1981, and received his Doctorate in Engineering from the same institution in 1986. He worked as a Special Research Fellow of JSPS (Japan Society for the Promotion of Science), following which he was appointed as an Assistant Professor in The University of Tokyo in 1987. As a visiting scholar, he has had the opportunity to carry out research work at the University of Waterloo (1991, Canada), University of Hawaii (1996, US), and University of Delaware (1997, US). Prior to joining Tohoku University, the primary focus of his research was on coal conversion technology. In 1989, he moved to Tohoku University and began studying reactions in supercritical fluids for biomass conversion, chemical recycling of wastes, new organic reactions, and materials synthesis. He has published more than 300 papers, with over 13,000 citations, and has an h-index of over 63. He has been invited more than forty times to major international conferences in a variety of research fields as a plenary/keynote/invited lecture. For his research excellence, he has been awarded many prizes, including awards from the Chemical Society Japan (Science Award), Society of Chemical Engineering of Japan (Best Research Award, and SCEJ Society Award), Japan Energy Society (Progress Award), etc. In addition to the academic societies, he is the recipient of the honorable Japan Invention Award from the Japanese government and three-time winner of the Minister's awards of MEXT (Ministry of Education, Culture, Sports, Science and Technology) as well. Ten years ago, the Japanese government selected five (now nine) distinguished research teams as part of the World Premier Research Center Initiative (WPI), and he had the honor to be selected as a principal researcher for the Advanced Institute of Materials Research (WPI-AIMR) in Tohoku University. Currently, Prof. Adschiri serves as the President of ISHA (International Solvothermal Hydrothermal Association) from 2018, Vice President of IASCF (International Society for Advancement of Supercritical Fluids) from 2014, Chairman of the Asian Society of Supercritical Fluids, and President of the Society of Chemical Engineering of Japan (2018). In 2014 he was assigned as a member of Science Council of Japan (six-year appointment followed by a conjunct membership for an additional twelve years). In 2016, he became a member of the Engineering Academy of Japan (life time). In 2019, Doctor Honoris Causa was given from University of Bordeaux, and Distinguished Professorship from Tohoku University. In 2021, he received the society award from Chemical Society of Japan, and Ichimura award for the invention of supercritical reaction technology. What is even more noteworthy is the Medal with Purple Ribbon from the Emperor of Japan.
■ Opening Remarks
16:30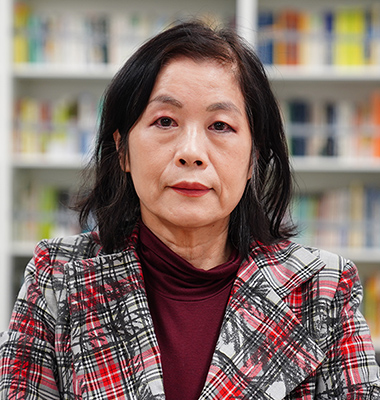 Prof. Motoko Kotani
Executive Vice President for Research, Tohoku University
16:35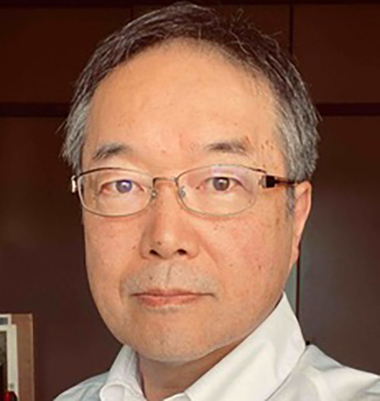 Eiichiro Matsubara, Ph.D
Project Director of Materealize Project
Guest Professor, Global Base for Nano & Life Innovation Research, Waseda University
Professor Emeritus, Kyoto University
■ Presentations
17:20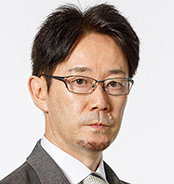 Prof. Shin-ichi Orimo
Director
Advanced Institute for Materials Research, Tohoku University
Theme:
Advanced Hydride Design for Energy Device Application

Introduction
Shin-ichi ORIMO received his Ph.D. in 1995. He was a JSPS research fellow, a research associate in Hiroshima University, and a guest researcher in Max-Planck Institute for Metal Research awarded by Humboldt Fellowship and MEXT Fellowship. He is currently a professor of WPI-AIMR as the Institute Director and of Institute of Materials Research as the Section Head, Tohoku University. His research was awarded by "Metals Meritorious Award (Japanese Institute of Metals)", "The Commendation for Science and Technology (The Minister of MEXT)", "Science of Hydrogen & Energy Award", "Honda Frontier Award", and so on. He is the PI of Grant‐in‐Aid for Scientific Research on Innovative Areas "HYDROGENOMICS".
17:45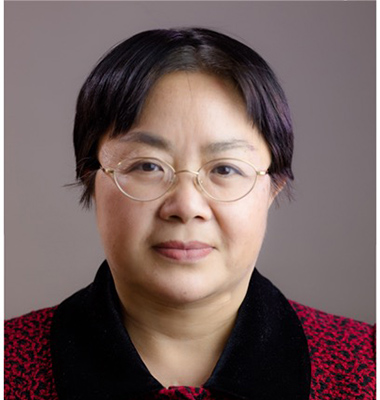 Prof. Xiang Lan
Department of Chemical Engineering, Tsinghua University
Theme:
Hydrothermal Formation and Application of ZnO-based Nano-materials from Industrial Intermediates

Introduction
Prof. XIANG worked at Department of Chemical Engineering, Tsinghua University. She received her Ph.D. degree at Institute of Chemical Metallurgy, Chinese Academy of Sciences in 1992 and worked there until 1994. She was a visiting scholar at Kochi university in 1995, a gest researcher at Shikoku National Industrial Institute in 1996-1997, a visiting scholar at Hongkong Baptist University in 1998. She was a vice professor in 1999-2008 and a professor since 2008 at Tsinghua University. Her research includes the hydrothermal formation and application of the inorganic micro/nano-materials, as well as the separation and composite of bulk minerals. Some of the technologies have been adapted in the industries in China.
18:10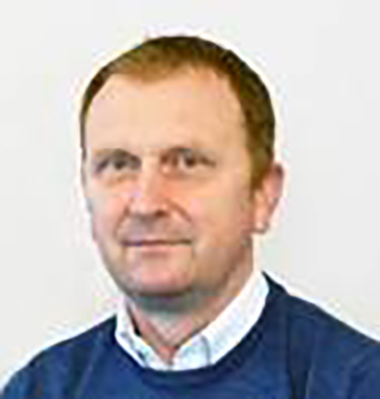 Prof. Cyril Aymonier
ICMCB, the University of Bordeaux
Theme:
Circular chemistry in sub- and supercritical solvothermal conditions for advanced materials

Introduction
Cyril Aymonier is CNRS senior researcher and director of the Institute of Condensed Matter Chemistry of Bordeaux (about 250 people). His current research interests are i) the study of the chemistry and nucleation & growth in supercritical fluids applied to the design of advanced nanostructured materials, ii) the study of materials recycling using supercritical fluids and iii) the development of the associated supercritical fluids based technologies. Cyril Aymonier has so far authored/co-authored 175 peer-reviewed journal articles, 10 book chapters and 44 patents. He was awarded by the CNRS bronze medal and the Roy Somiya Award for his scientific achievements.
18:35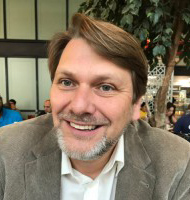 Prof. Guido Sonnemann
The University of Bordeaux
Theme:
Life Cycle Assessment to assess the Sustainability of Nanotechnology Innovation

Introduction
Guido Sonnemann is full professor at the University of Bordeaux where he heads The Life Cycle Group CyVi at the Institute of Molecular Sciences. The focus of his research is on Life Cycle Assessment for Sustainable Chemistry and Materials Sciences. He arrived in Bordeaux in 2012 with the Chair of Excellence on Life Cycle Assessment provided by the New Aquitaine region to support priority clusters in their research on sustainability assessment methods. Guido Sonnemann represents the University of Bordeaux in the ENLIGHT project core group on circular economy and energy use. He is programme director for the participation of the university in the KIC EIT Raw Materials and coordinator of the International Master programme on Advanced Materials Innovative Recycling (AMIR). Moreover, he is co-founder and Executive Committee chair of the Forum for Sustainability through Life Cycle Innovation (FSLCI). Until 2012 Guido Sonnemann was Sustainable Innovation Programme Officer and Science Focal Point for UNEP's Resource Efficiency sub-programme. He published more than 100 scientific papers and a few books. He holds a PhD in chemical engineering, University Rovira & Virgili, Spain (2002), M.Sc. in environmental chemistry, University of Poitiers, France (1996), and graduated as environmental engineer, Technical University of Berlin (1995).
19:00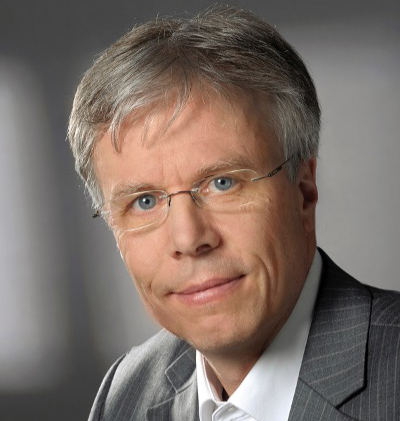 Prof. Dr. Wolfgang Peukert
Friedrich-Alexander University Erlangen-Nürnberg
Theme:
Design of Particulate Products

Introduction
Wolfgang Peukert is director of the Institute of Particle Technology at the Friedrich-Alexander University Erlangen-Nürnberg, Germany (www.lfg.fau.de). He studied chemical engineering and received his PhD in 1990 from the University of Karlsruhe. After 7 years in industry, he returned to academia as chairholder at the Technical University of Munich. In 2003, he moved to Erlangen where he coordinated several interdisciplinary research projects including the cluster of excellence "Engineering of Advanced Materials" (EAM). He is founder of the interdisciplinary center for Functional Particle Systems. Currently, he is spokesperson of the collaborative research center "Design of Particulate Products" (www.crc1411.research.fau.eu). The research interests of Wolfgang are focused on key aspects of particle science and technology with special emphasis on product design, formulation and characterization of nanoparticles. A main goal is to understand and tailor functional particle systems by controlling particulate interfaces. Wolfgang received several awards; he is member of national academies and has a track record of more than 400 scientific publications. His motto is: Innovation occurs at the interfaces.
19:25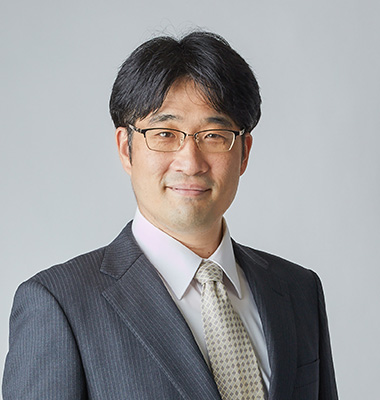 Prof. Yasuhiro Fukushima
Tohoku University
Theme:
Directing Materials and Process Innovation with Systems Approach

Introduction
Yasuhiro Fukushima is a professor at the Department of Chemical Engineering, Tohoku University, where he leads the chemical systems engineering laboratory. His recent research focuses on process and systems innovation for carbon neutral future, which includes several projects related to plastics recycling, biomass utilization, and direct air capture. In these projects, his role is to simulate process systems that implement the innovative materials and process technologies and use the results to deduce the targets of involved technologies from an overall target.
19:50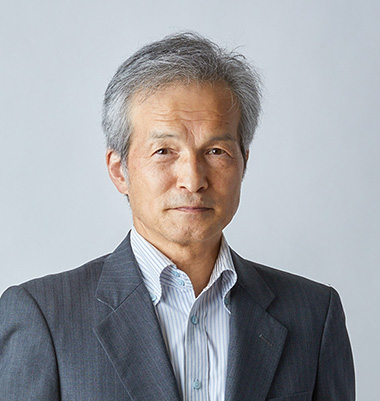 Prof. Hiroshi Inomata
Tohoku University
Theme:
An approach of applying thermodynamics methodology to hybrid nanoparticles -PVT measurement and EoS parameters determination-

Introduction
Present affiliation Director, Professor
Research Center of Supercritical Fluid Technology
Tohoku University, Graduate School of Engineering
■Research Center of Supercritical Fluid Technology, Tohoku University
 Associate Professor (4/91-3/97)
 Professor (4/97-present)
■PROFESSIONAL AFFILIATIONS (Academic Societies, etc)
 Society of Chemical Engineers, Japan (2020~2021:Vice President)
 Chemical Society of Japan
 The Society of Polymer Science
 The Japan Society of Polymer Processing
 Editorial Board of Academic Journal (Fluid Phase Equilibria)
■Research Topics
 Phase equilibrium predictions/measurements under high pressures
 Thermodynamic property measurement/simulation under high temperatures and pressures
 Sc-CO2 extraction of bioactive substances from natural plants
 Polymer processing with supercritical fluids
 Development of supercritical dry cleaning system
■Award 
 The SCEJ Award for Outstanding Research Achievement (2013.3)
 The SCEJ Award for Outstanding Technological Development (2013.3)                 
20:15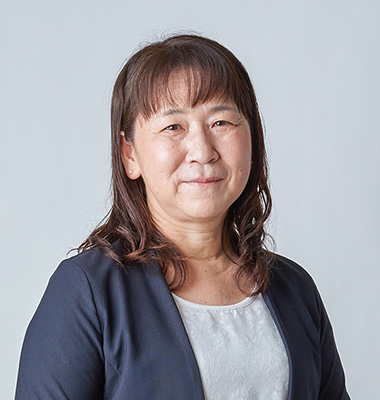 Prof. Naomi Kitakawa
Tohoku University
Theme:
Application of separation and purification process using specific adsorption ability of ion exchange resins to nanoparticle system

Introduction
Naomi is a professor of Department of Chemical Engineering at Tohoku University in Japan. She received a Ph.D. in engineering from Tohoku University in 1994. The main research theme is to develop the reaction separation process that synthesizes high value-added substances such as food and pharmaceuticals from unused biomass resources. Her research group reported that porous ion-exchange resins have high catalytic activity for the synthesis of water insoluble esters. She also commercialized a device capable of multi-producing biofuels and natural functional ingredients, and started a university venture and serves as its CTO. Naomi has received several awards, including awards from the Society of Chemical Engineers of Japan and the Ministry of Education, Culture, Sports, Science and Technology and others. She is a member of Science Council of Japan.
20:40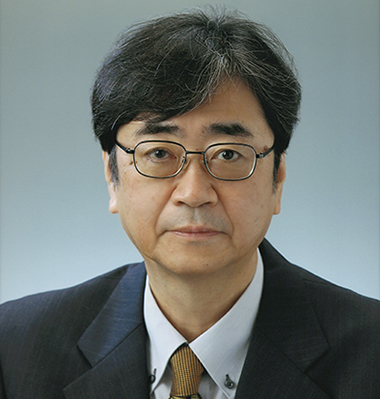 Prof. Takao Tsukada
Tohoku University
Theme:
Effect of process parameters on structure formation of nanoparticles in nanofluids and nanocomposites

Introduction
Takao Tsukada is a Professor in the Department of Chemical Engineering, Tohoku University. His major field of research is interfacial transport phenomena in materials processing. He is recently interested in the correlation between structure formation of nanomaterials and processes.
21:05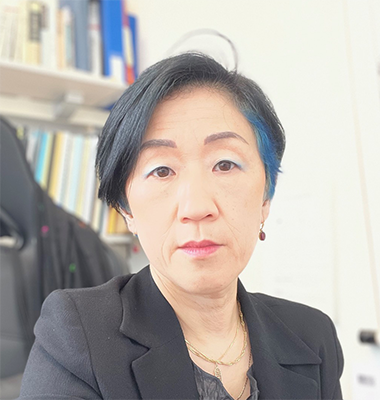 Dr. Reiko Oda
CNRS, research director 1st class
The University of Bordeaux
Theme:
Multi-step chirality transfer from molecules to molecular assemblies, organic to inorganic materials, then to functional nanomaterials

Introduction
The research work of Reiko Oda focuses in the field of multiscale design, synthesis and application of nanometric molecular self-assemblies, and their contribution to the understanding of mechanisms and the control of morphology and dynamics at different levels (molecular, mesoscopic up to macroscopic scale). I have investigated the effect of counterions on the assembly properties which lead to original assembly morphologies, particularly made a breakthrough for the development of chiral nanoobjects, quite unique in the community. In parallel, I also developed the synthesis of hybrid chiral organic-inorganic nanostructures with well controlled morphologies based on sol-gel chemistry using these organic assemblies as templates. These nanostructures are developed further in the projects some of which are described below in order to develop nanomaterials with optical, mechanical and biological application in view. She has been independently leading her own group since 1998 and directed 18 PhD. Ongoing projects are funded by various agencies such as Europe (FET-OPEN), ANR, ANR-Internationals, CNRS, JSPS, IdEx, CSC, Regional counsel, University of Bordeaux, etc….She is author of 109 peer-reviewed publications, (H38), 6 book chapters, recently chaired the international Symposium on Chirality (July 2019, 340 participants.). Director of a newly created Fédération de la recherche Chirality in Nouvelle Aquitaine (Ki-NOA).
■ Closing Remarks
21:30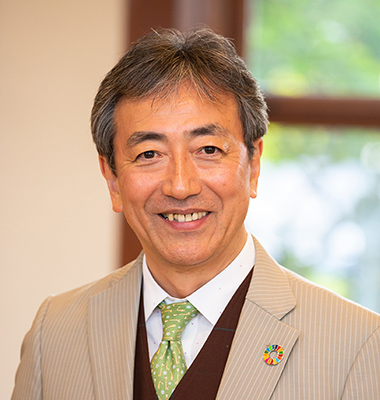 Prof. Tadafumi Adschiri
Advanced Institute for Materials Research, Tohoku University
Project Manager, Process Science for Nanomaterials –Design of Interface and Structure–
Symposium Report
The symposium was held on March 28th.
Opening Remarks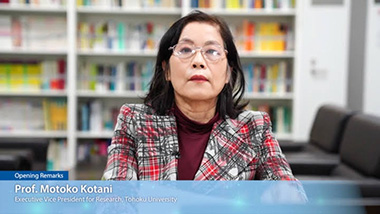 Prof. Motoko Kotani
Executive Vice President for Research, Tohoku University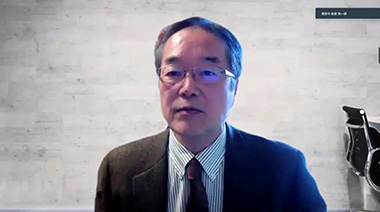 Eiichiro Matsubara, Ph.D
Project Director of Materealize Project
Guest Professor, Global Base for Nano & Life Innovation Research, Waseda University
Professor Emeritus, Kyoto University
Keynote Lecture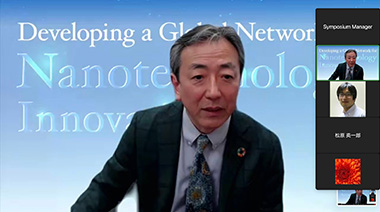 Prof. Tadafumi Adschiri
Advanced Institute for Materials Research, Tohoku University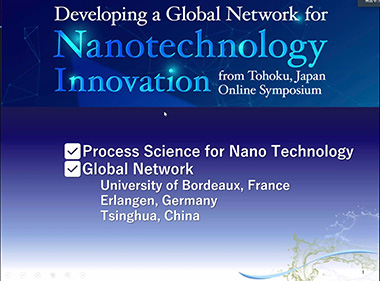 Presentations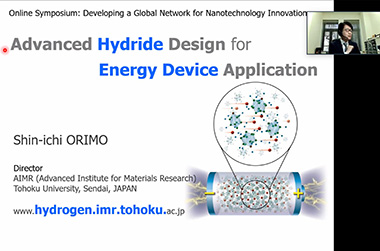 Prof. Shin-ichi Orimo
Director
Advanced Institute for Materials Research, Tohoku University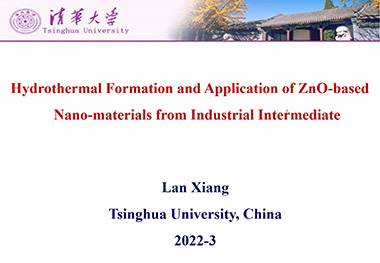 Prof. Xiang Lan
Tsinghua University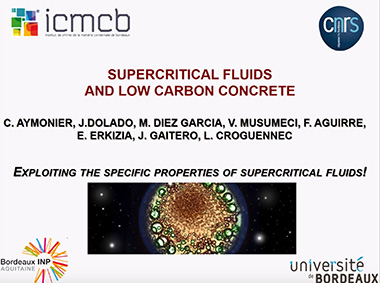 Prof. Cyril Aymonierbr
ICMCB, the University of Bordeaux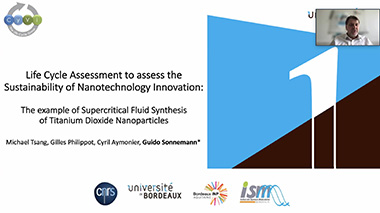 Prof. Guido Sonnemann
The University of Bordeaux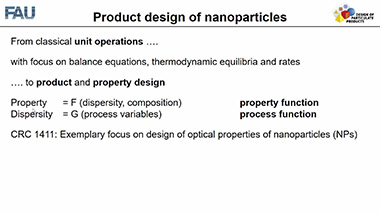 Prof. Dr. Wolfgang Peukert
Friedrich-Alexander University Erlangen-Nürnberg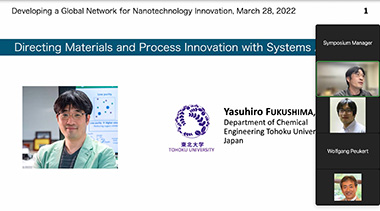 Prof. Yasuhiro Fukushima
Tohoku University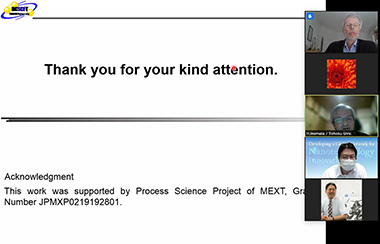 Prof. Hiroshi Inomata
Tohoku University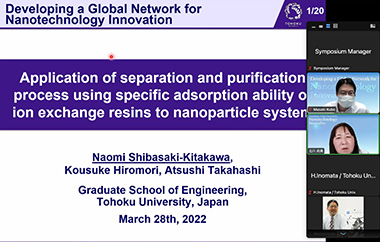 Prof. Naomi Kitakawa
Tohoku University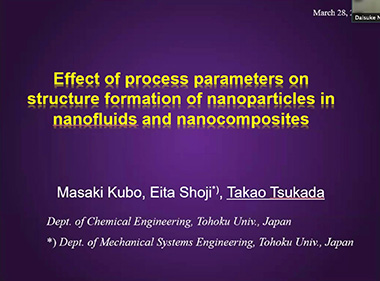 Prof. Takao Tsukada
Tohoku University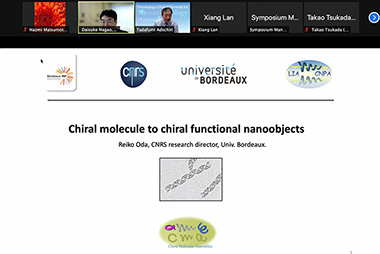 Dr. Reiko Oda
CNRS, The University of Bordeaux
Closing Remarks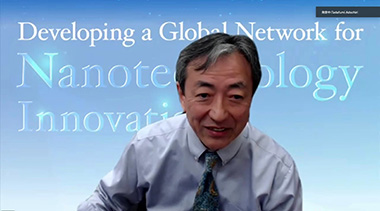 Prof. Tadafumi Adschiri
Advanced Institute for Materials Research, Tohoku University
Symposium Chairs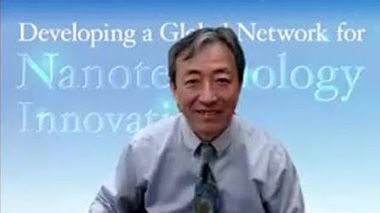 Prof. Tadafumi Adschiri
Advanced Institute for Materials Research, Tohoku University
Assoc. Prof. Takaaki Tomai
Tohoku University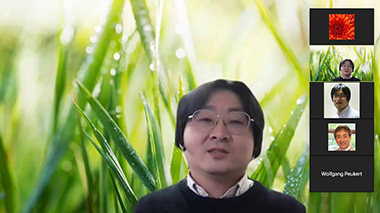 Asst. Prof. Seong Gimyeon
Tohoku University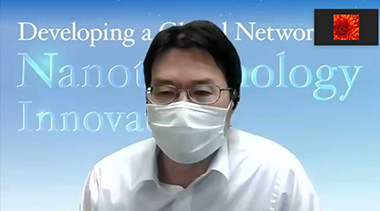 Assoc. Prof. Masaki Kubo
Tohoku University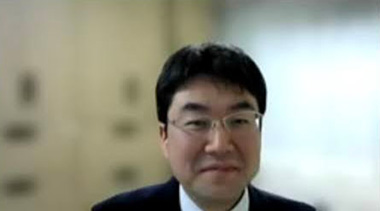 Prof. Daisuke Nagao
Tohoku University
Group Picture