Takeo Ohno

Ph.D.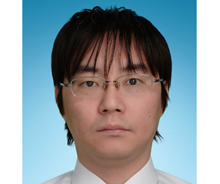 Job
Associate Professor
Group
Device/System Group
Laboratory
S.Samukawa Laboratory
Address
Institute of Fluid Science 2nd Building, Katahira Campus
(2-1-1 Katahira, Aoba-ku, Sendai 980-8577)
Tel
022-217-5250
E-Mail
t-ohno@wpi-aimr.tohoku.ac.jp
Related Site
Research Interests
Intelligent Nanoionics Devices (2007-)
Si Wet Etching for MEMS (2006-2007)
GaAs Molecular Layer Epitaxy and Semiconductor Tunnel Junction Devices (1999-2006)
Main Publication List
Takeo Ohno, Tsuyoshi Hasegawa, Tohru Tsuruoka, Kazuya Terabe, James K. Gimzewski, and Masakazu Aono, Short-term plasticity and long-term potentiation mimicked in single inorganic synapses. Nature Materials 10, 591-595 (2011).
Takeo Ohno, Shuji Tanaka, and Masayoshi Esashi, Fabrication of deep silicon microstructures by the combination of anodization and p++ etch stop. IEEJ Transactions on Electrical and Electronic Engineering 5(4), 493-497 (2010).
Yutaka Oyama, Takeo Ohno, Kenji Tezuka, Ken Suto, and Jun-ichi Nishizawa, Application of low-temperature area-selective regrowth for ultrashallow sidewall GaAs tunnel junctions. Applied Physics Letters 81, 2563-2565 (2002).