Stefan Junk

Ph.D.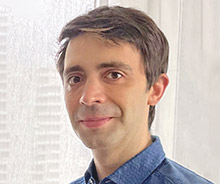 Research Interests
The main focus of my research is probability theory, specifically its applications to problems from mathematical physics and material science:
The directed polymer model and first/last passage percolation.
(Branching) random walks in random environment.
Oriented percolation.
The random conductance model, and the Mott random walk in particular.
Main Publication List